Posted on 18 July 2023
As a leading Brisbane electrical company, Haines is dedicated to ensuring the wellbeing of its employees and stakeholders and being on the cutting edge of safety in the industry.
Recognising the importance of good health in the workplace, in partnership with Fels Electrical, Haines recently held a professional development event focusing on workplace safety, specifically focusing on psychosocial safety, in response to the new code of practice. Our visiting key note speakers, Kevin Humphreys and Steven Bradbury, provided valuable insights and solutions, emphasising the importance of considering psychological health factors and psychosocial hazards to promote a positive and healthy work environment. Haines' active alignment with The Work Health and Safety (WHS) Act highlights our commitment to managing not only physical but also psychological risks for our team, contractors and the general public.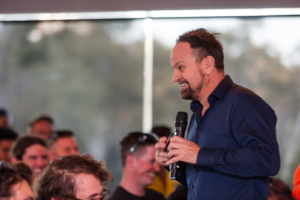 We know that promoting psychosocial safety in the workplace means that our employees should feel comfortable in an environment where they can express themselves without fear of negative consequences. All members of the organisation should be protected from common psychosocial hazards in the workplace, such as bullying, harassment, excessive job demands, poor support and threats of violence.
For Haines, it means working to provide a safe space for open communication, which enables our team to voice their thoughts, opinions, and concerns. By making mental health a priority, we aim to offer our commercial electricians, data, air-conditioning and solar team a positive work culture that promotes engagement, productivity, and overall success.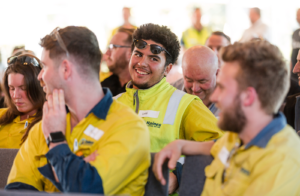 Positive Effects of Psychological Safety and Psychosocial Hazard Reduction
When employees feel psychologically safe, we see numerous positive outcomes for them. Benefits include: an increase in job satisfaction, higher employee productivity and enhanced collaboration among teams. At Haines, we aim to be one of Australia's most psychologically-safe electrical companies that aims to prioritise mental health where employees feel valued.
Our goal is that any of our commercial electrician staff and wider workforce are in an environment that encourages innovation and creativity, and are more inclined to share new ideas and take initiative, and are protected from unnecessary issues and harm.
Recognising and Addressing Psychological Hazards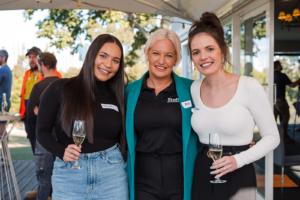 We know that employers have a responsibility to identify and mitigate risks related to psychological health in the workplace. At Haines, we're aware that psychosocial hazards can arise from issues such as high workloads, demanding schedules, conflicts among employees, and a lack of clarity of job role or recognition.
Subsequently, these hazards can negatively impact mental health, so it is important to address them promptly. As a leading electrical company employing a wide variety of employees, from commercial electrician, data, air conditioning and solar staff, Haines understands the significance of providing support and resources to our employees to manage stress and promote mental wellbeing.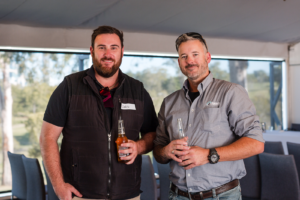 Psychological Health in the Workplace
With the dynamic climate we live in, mental health in the workplace has gained increasing importance over time. Factors like the COVID-19 pandemic have posed unique challenges, requiring employees and employers to adapt to new work environments.
As we move forward, it is crucial for companies to stay updated with the latest information and approaches to build resilience in the workplace.
Haines' Commitment to Safety and The WHS Act
At Haines, our practices are aligned with The Work Health and Safety (WHS) Act, which defines health to encompass both physical and psychological well-being. The act emphasises the duty of persons conducting a business or undertaking (PCBUs) to manage risks to both physical and psychological health. To provide further clarity, Worksafe QLD has introduced the "Managing the risk of psychosocial hazards at work code of practice 2022," . This code of practice helps guide PCBUs in fulfilling their responsibilities and ensuring the well-being of their workers.
Empower Assistance Dogs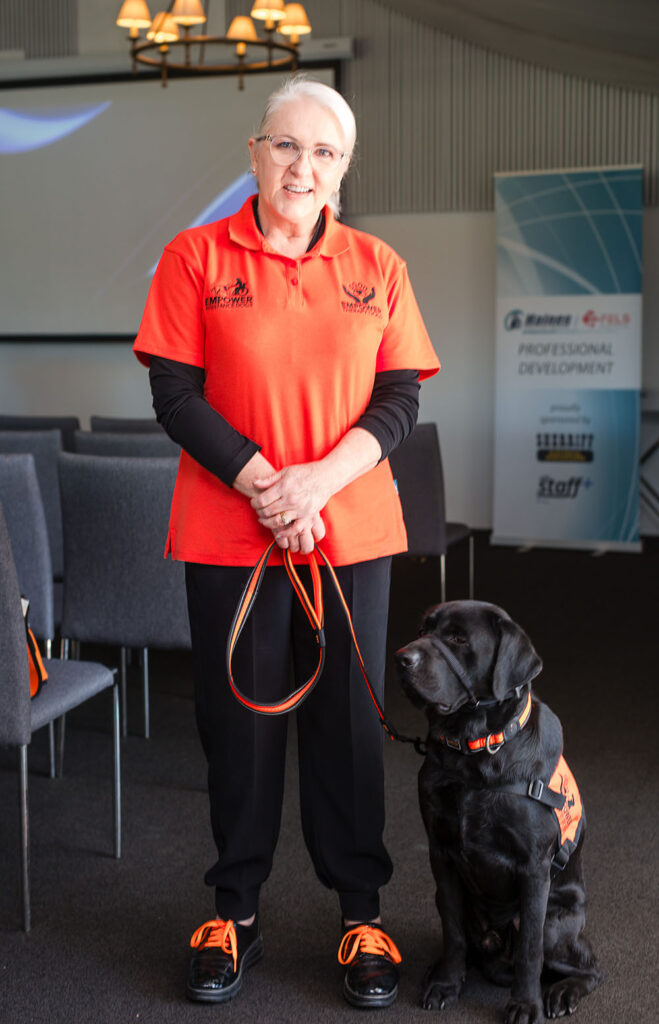 We were privileged to have a furry visitor and speaker from Empower Assistance Dogs, an Australian-based non-profit organisation. Empower provides highly-skilled assistance dogs, including guide, hearing and assistance, to individuals with physical disabilities, autism, and post-traumatic stress disorder (PTSD).
These incredible dogs are more than just companions or pets; they are trained to perform a wide range of tasks to enhance people's independence, safety, and wellbeing.

As a renowned electrical company in Brisbane, we recognise the significance of psychological safety in the workplace. By hosting this event, promoting continuous professional development, and actively aligning with The WHS Act, we are committed to staying on the cutting edge of safety in the industry.
Prioritising psychological health not only benefits employees but also contributes to the overall success for ourselves and our stakeholders. By providing a safe and supportive work environment, Haines is proud to promote engagement, productivity, and employee wellbeing.
If you'd like to discuss how you can partner with the team at Haines Electrical for your next commercial electrical job, contact us now.