Solutions
At Haines Electrical Services we specialise in providing complete electrical solutions to our commercial, construction and industrial clients. Below is a sample of the electrical services we can provide. Please contact us to discuss the electrical solutions available for your project. Haines will tailor solutions to the needs of each specific customer, learning how your business operates to be able to service you better than anyone else.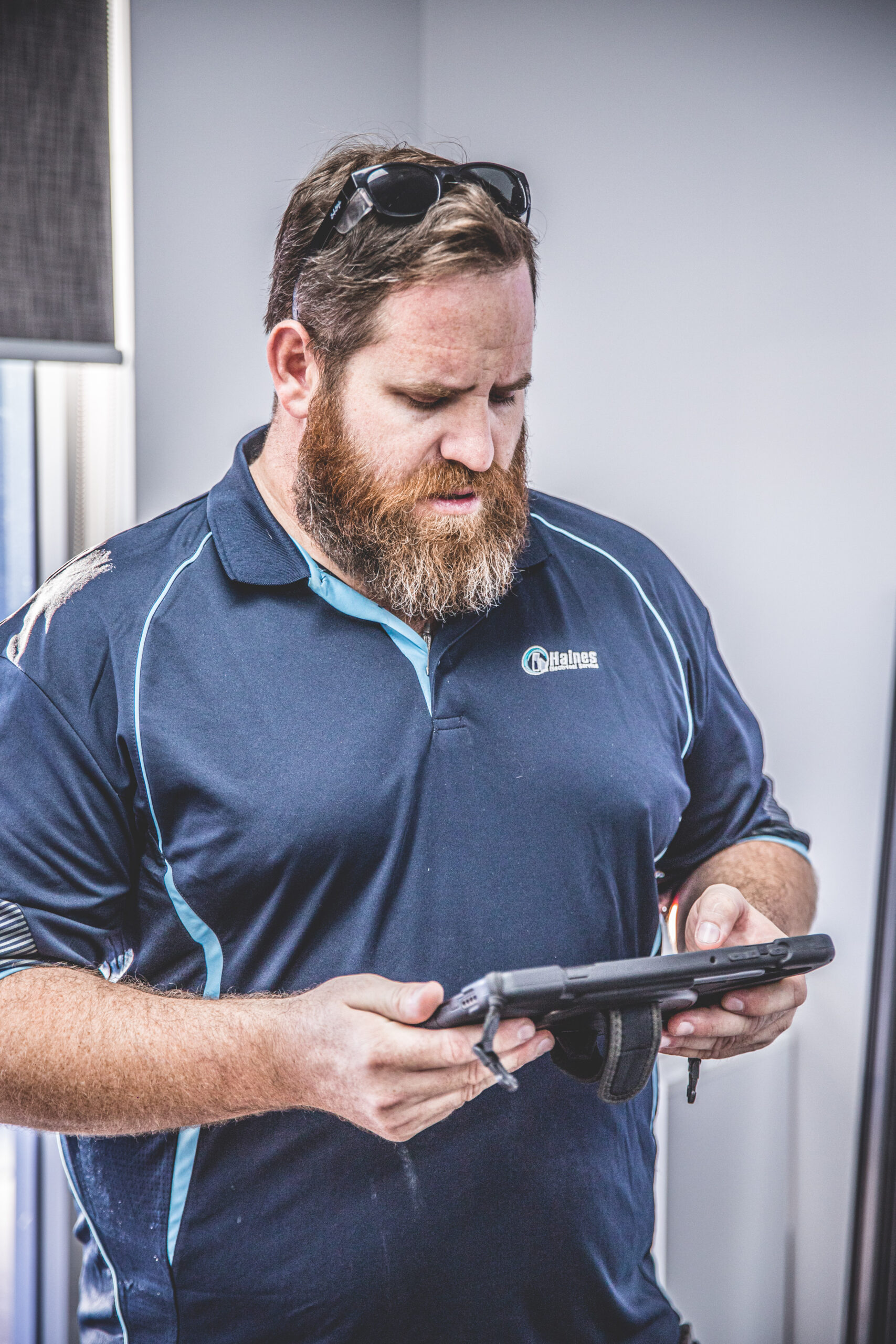 Safety Software
Haines has developed a unique safety computer software to maximise site wide safety standards. This software relies upon efficient and modern technology to maintain safety in a convenient way. Our software allows Certificates of Compliance to be issued and filed for each project at ease, and standards maintained across the board.
Specifics of our safety system include:
● Safety alerts
● Employee evaluation
● Risk assessments
● Safe Work Method Statements
● Job Hazard Analysis
Haines is a very professional company and we take safety as a highest priority. Rest assured that all of your checks and balances are in place from compliance.
Enquire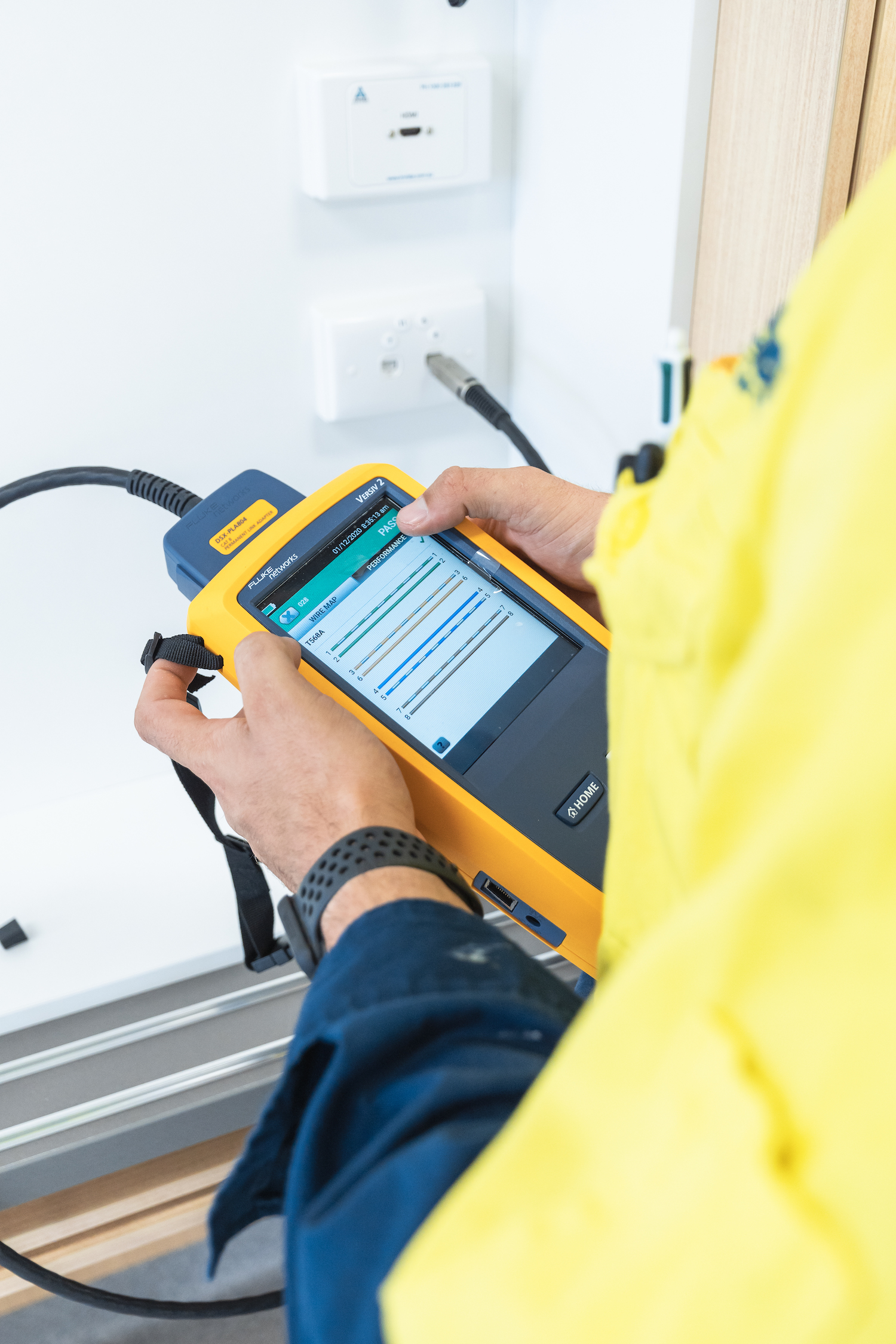 Preventative Maintenance Programs
We understand the importance of continuous-flow production cycles and safe electrical management for our customers. That's why we offer preventative maintenance electrical services to help increase the life expectancy of your equipment and reduce your overall running cost.
Our preventative electrical service will be customised to fit your budget and equipment needs, enabling you to save costs and make it easy for your facilities manager to monitor compliance.
Our preventative maintenance services include:
● Inspections
● Routine servicing
● Thermal imaging
● Tracking specific lights or RCD for warranty replacing
Our skilled technicians are also ready with a reliable and responsive breakdown service to assist you quickly with tripped circuits, loss of power, lighting faults, faulty machinery, motor and pump faults, overloaded circuits and other electrical faults.
Enquire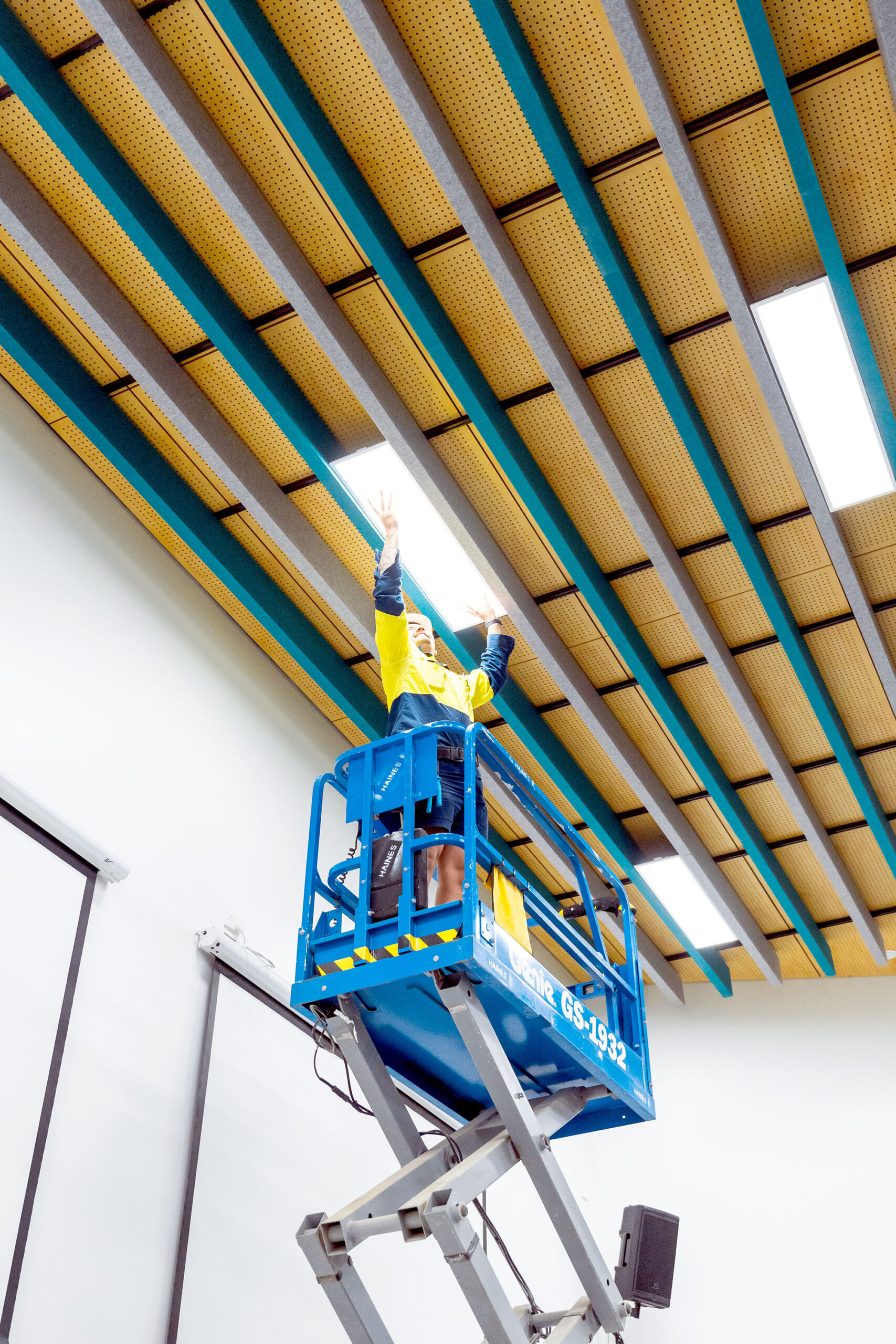 Future Proofing
From small 2000sqm buildings to larger 60,000sqm+ projects, we know how to make sure the electrical side of these commercial jobs is 100% future proof. From logistics and storage, to customs, manufacturing and cold storage, our engineers and consultants work closely with our tradespeople to ensure that if your electrical needs change in the future, the electrical infrastructure is there to support the needs of any potential tenant. So, we design our systems to make sure we can vary the amount of current that can be drawn regardless of the tenants' needs.
Enquire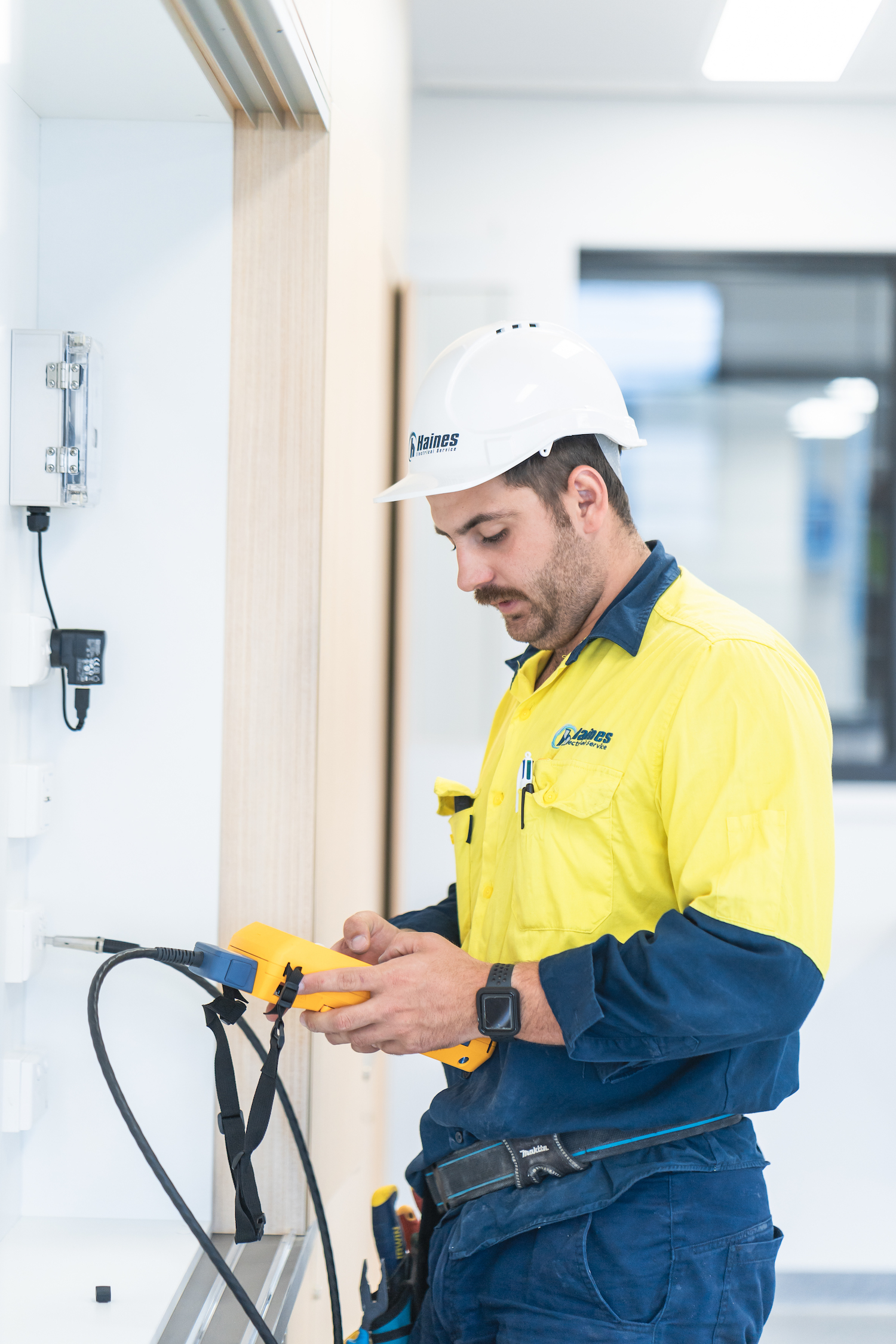 Energy Efficiency Audits and Automation
A complete solution to your energy efficiency needs; starting with a comprehensive energy audit of your business.
We'll benchmark your current performance against industry best-practice – providing raw data, modelling and integrated recommendations to reduce your energy use and associated costs.
Enquire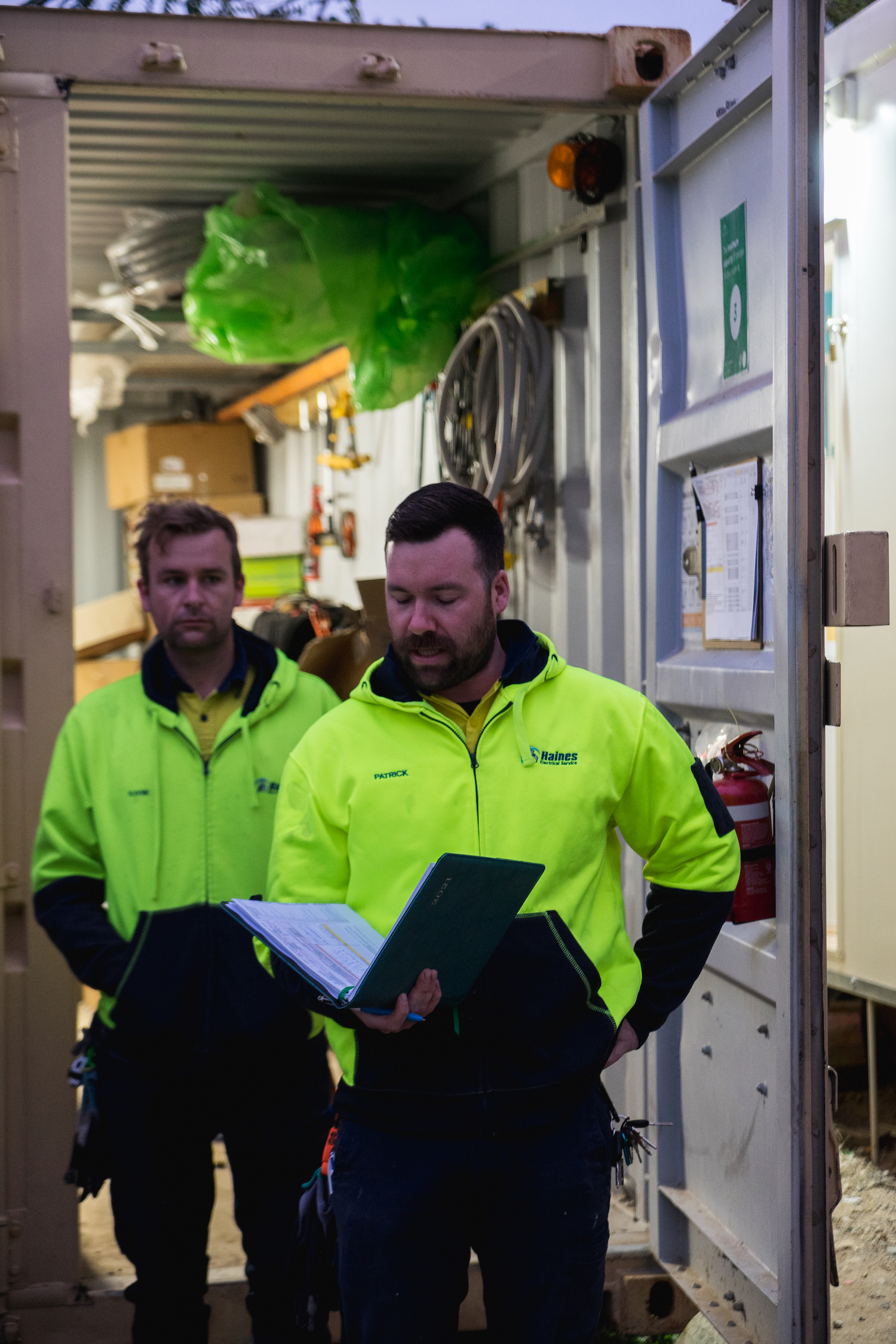 Safety of employees and customers
Safety is the top priority of the Haines Electrical operation. A safe worksite supports everyone involved in each project, from our employees to our customers. Our emphasis on safety ensures the high quality of our work which is why we continue to strive for safety excellence.
Safety on Worksites
Haines is an accredited member of the ME Safety Program. As Master Electricians, we perform a high level of work at a standard of safety excellence. We have developed a comprehensive safety program which supports all of our workers, both senior and junior. By completing risk assessments before every job, routine calibration of electrical test equipment, safety meetings and internal and external audits, our wide safety procedures work to make our sites safe and keep morale high. At Haines, we are committed to making sure our team returns home at the end of day, safe and healthy, and these programs make that possible.
Enquire