Haines Electrical Service's Safety Measures
Safety is the top priority of the Haines Electrical operation. A safe worksite supports everyone involved in each project, from our workmen and women to our clients. Our emphasis on safety ensures the high quality of our work which is why we continue to strive for safety excellence.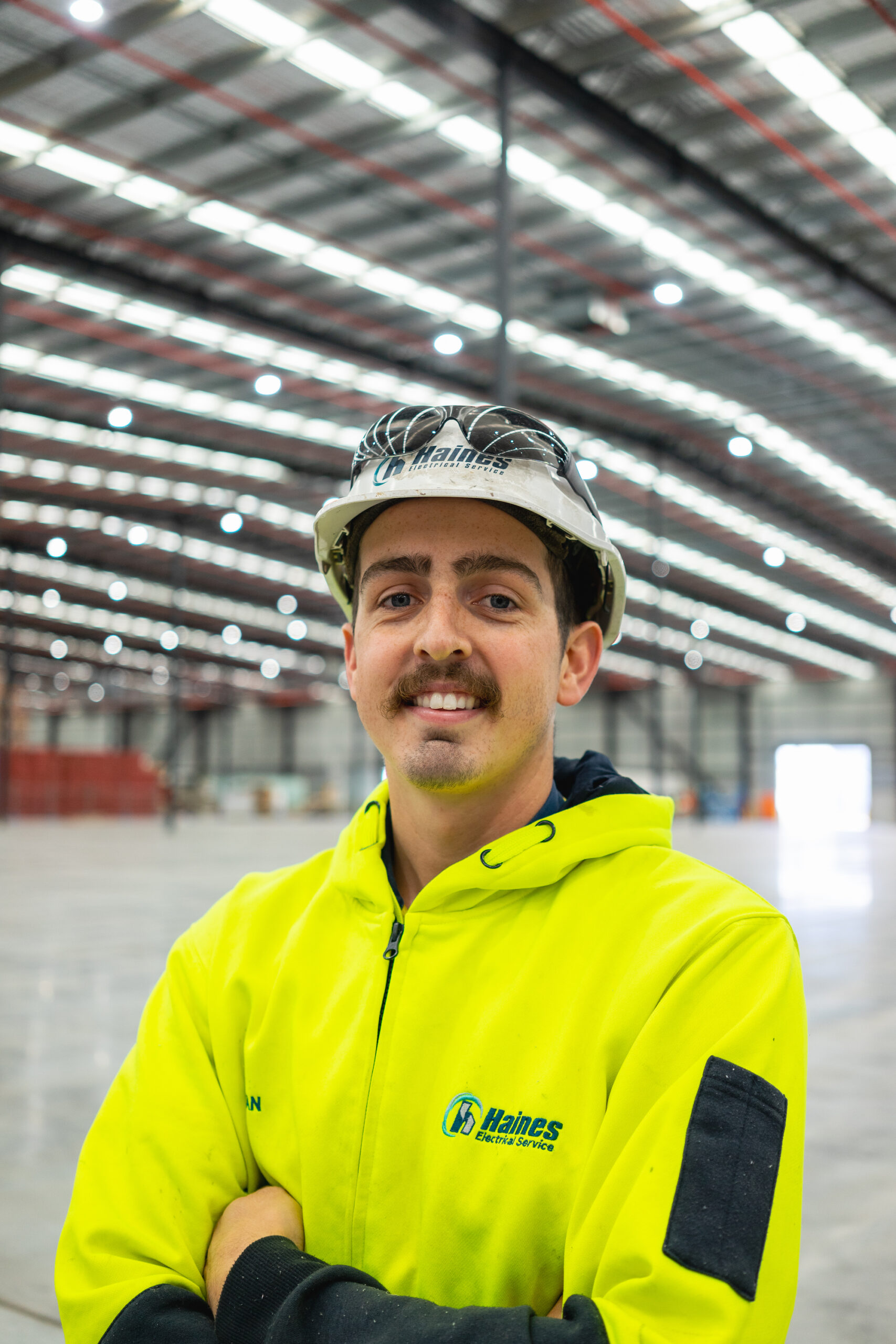 Apprentice Safety
Haines' apprenticeship safety systems work to maintain high standards of work through every project. These systems ensure our apprenticeships run smoothly and safely to enhance our client's projects. We take pride in the systems which we constantly review and revise to adapt to changing requirements and responsibilities. The Apprentice Year Stickers and Apprentice Competency Cards are two core apprenticeship safety systems which function to support worksite wide safety.
The Competency Cards explain to all on-site workers the supervision requirements in key activities performed by apprentices. Informed by Queensland's WorkSafe apprentice standards, these cards reflect Haines' value of clear communication as a tool to maintain on site safety and productivity – getting your business back up and running without delays.
Learn More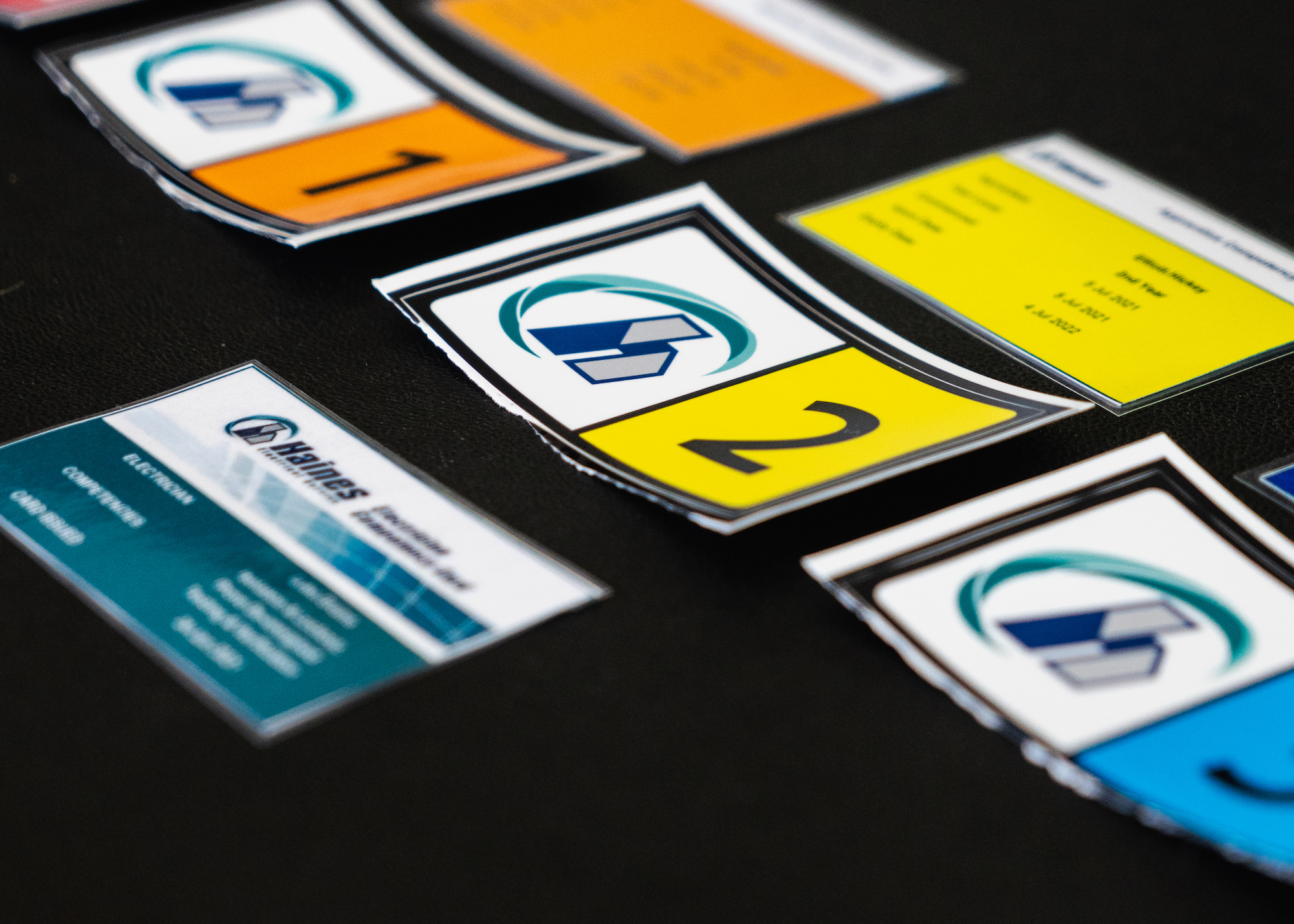 The Apprentice Year Stickers
The Apprentice Year Stickers includes a visual criteria sticker stuck on our hard hats. These stickers easily communicate to colleagues how far along an apprentice is in the apprenticeship so their supervisor immediately understands the support and guidance they will require. These stickers support our apprentices by ensuring they don't perform work they are not yet competent or qualified to do.
Our apprenticeship systems work effectively and efficiently to make sure our apprentices are supported in their job training and education. This system helps us avoid unsafe conditions, keeping your residential or commercial electrical project on track without issues or errors.
We Take Safety Seriously
If you are interested in working with our expert electricians to resolve any electrical problems for residential or commercial sites, please contact us on 1300 084 303 or complete this form and we will get back to you.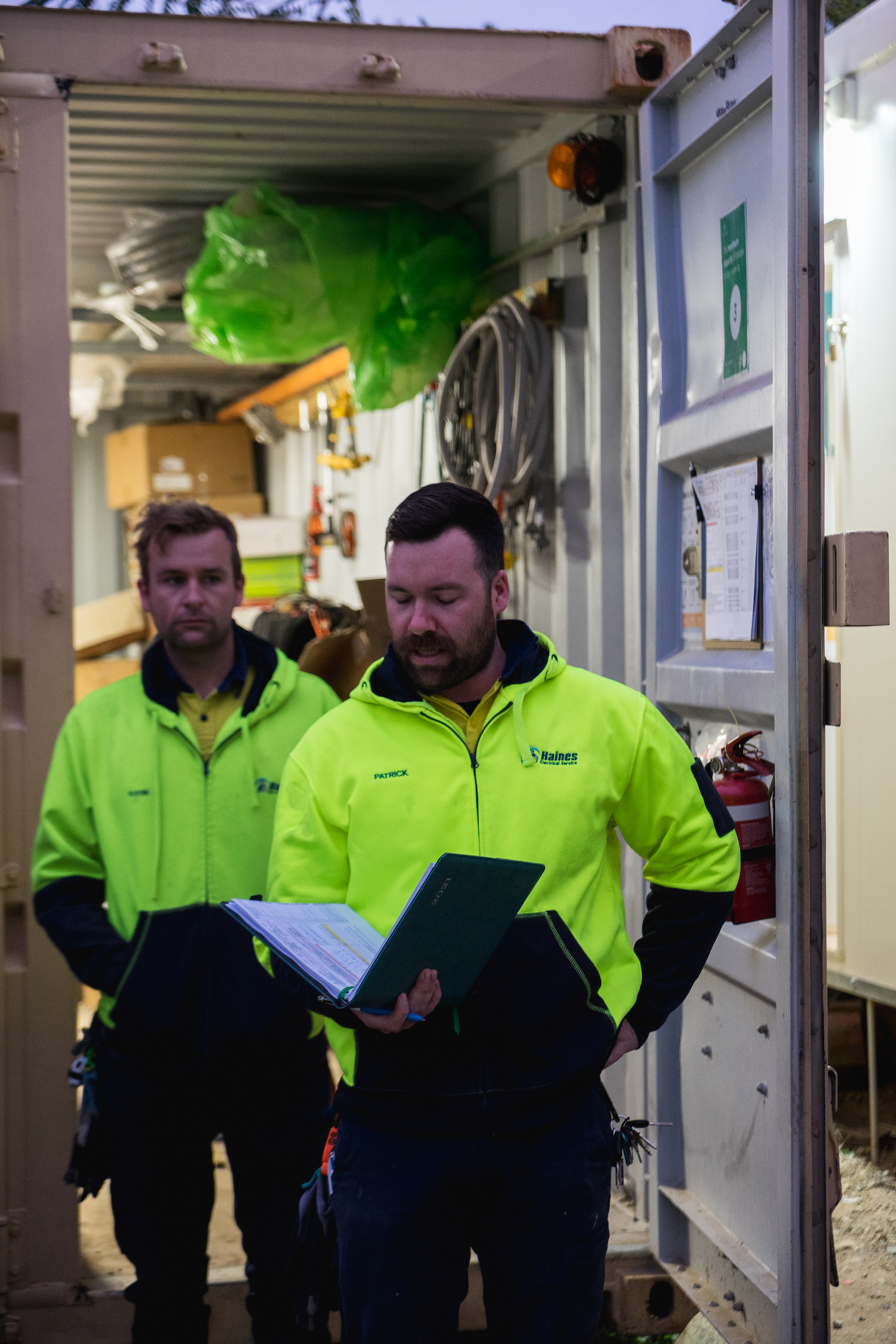 Safety on Worksites
Haines is an accredited member of the ME Safety Program. As Master Electricians, we perform a high level of work at a standard of safety excellence. We have developed a comprehensive safety program which supports all of our workers, both senior and junior. By completing risk assessments before every job, routine calibration of electrical test equipment, safety meetings and internal and external audits, our wide safety procedures work to make our sites safe and keep morale high. At Haines, we are committed to making sure our team returns home at the end of day, safe and healthy, and these programs make that possible.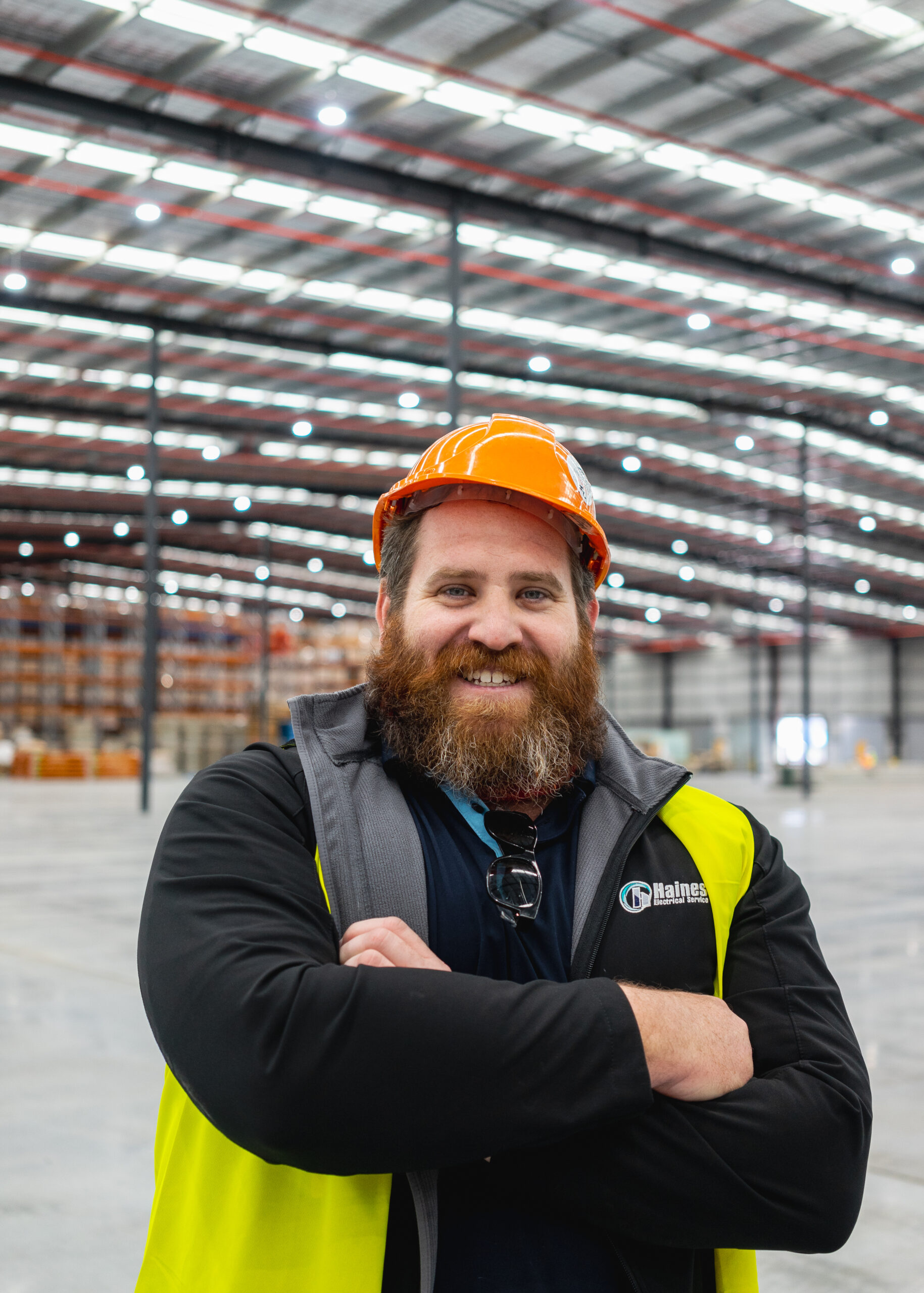 Our Safety Officer
On every Haines worksite, we have a safety officer to maintain premium safety standards and ensure all programs are being followed. The Safety Officer is responsible for making sure electrical safety laws and standards are being adopted in every project. They manage our workers' electrical licenses to ensure they are competent to perform their work. By registering, accrediting and certifying electrical equipment, the Safety Officer can ensure our equipment maintains a high level of functionality and safety. As the Safety Officer, they are the point of contact for our worksite if any questions arise regarding electrical safety, and oversee any education or training. The Safety Officer is committed to monitoring the electrical safety of a job, and reducing the risk of injury or damages.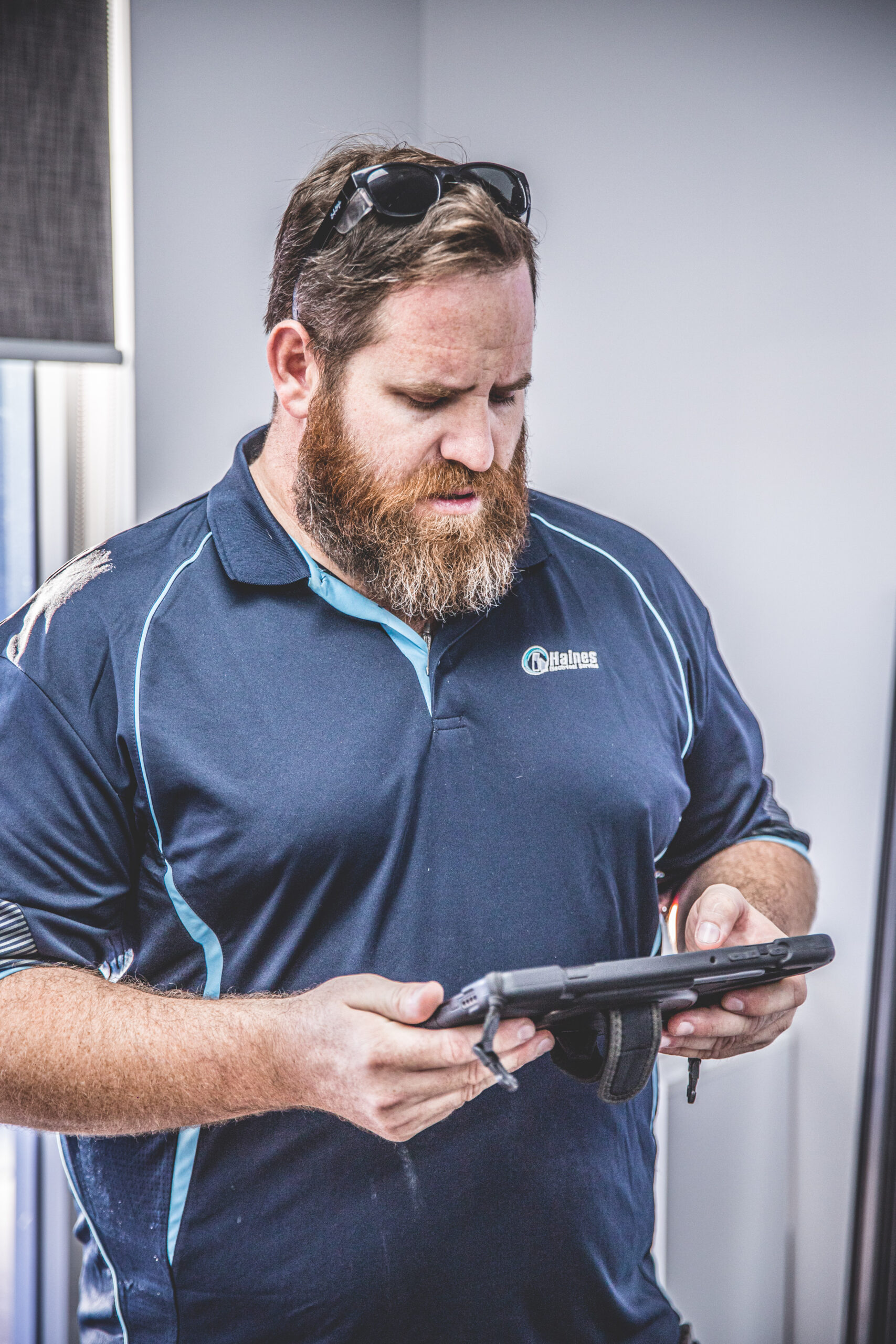 Our Safety Software
Haines has developed a unique safety computer software to maximise site wide safety standards. This software relies upon efficient and modern technology to maintain safety in a convenient way. Our software allows Certificates of Compliance to be issued and filed for each project at ease, and standards maintained across the board.