Haines' Electrician Apprenticeship Safety Systems
Haines Electrical's continuous commitment to premium work has been made possible by our hard working and expertly trained team of tradesmen and tradeswomen. By working state-wide on a range of electrical projects for commercial to residential clients, it's vital we work to support the next generation of electricians.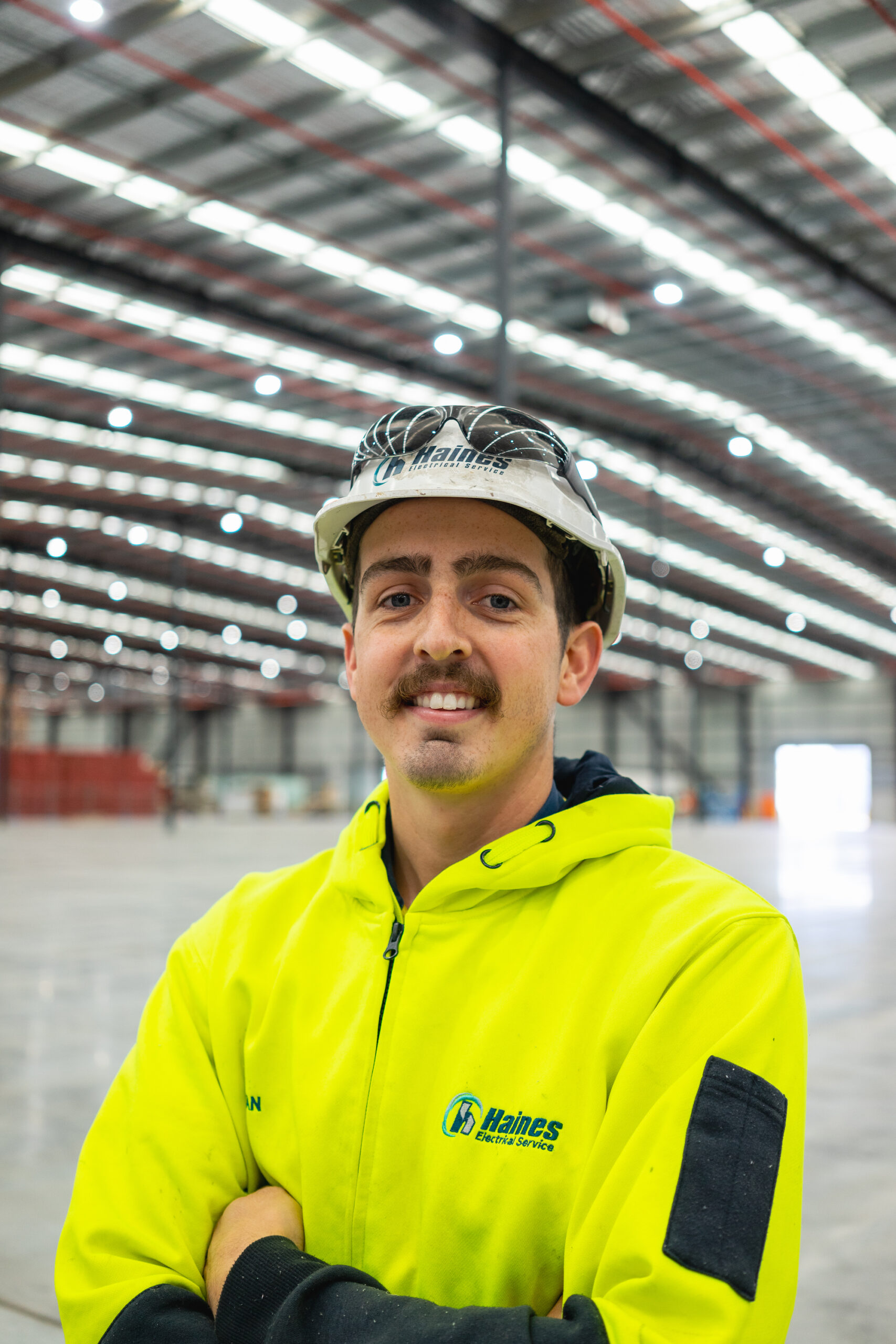 Our Apprentices
Haines' apprentices represent an exciting part of our team, who are constantly learning and training to contribute to Haines' quality service and work. But while electricity is essential, without a comprehensive safety culture, it can also be dangerous.
Through our commitment to our team and their health, safety is at the core of everything we do. We work to foster a culture of safety that guarantees our expert electricians and apprentices get home safely every day.
Beyond just our own team, our safety practises ensure the quality of our client's electrical work and avoids unnecessary delays to your project. Our apprentice systems and standards prioritise our clients and their needs by protecting and supporting our junior electricians on the job through transparency and communication.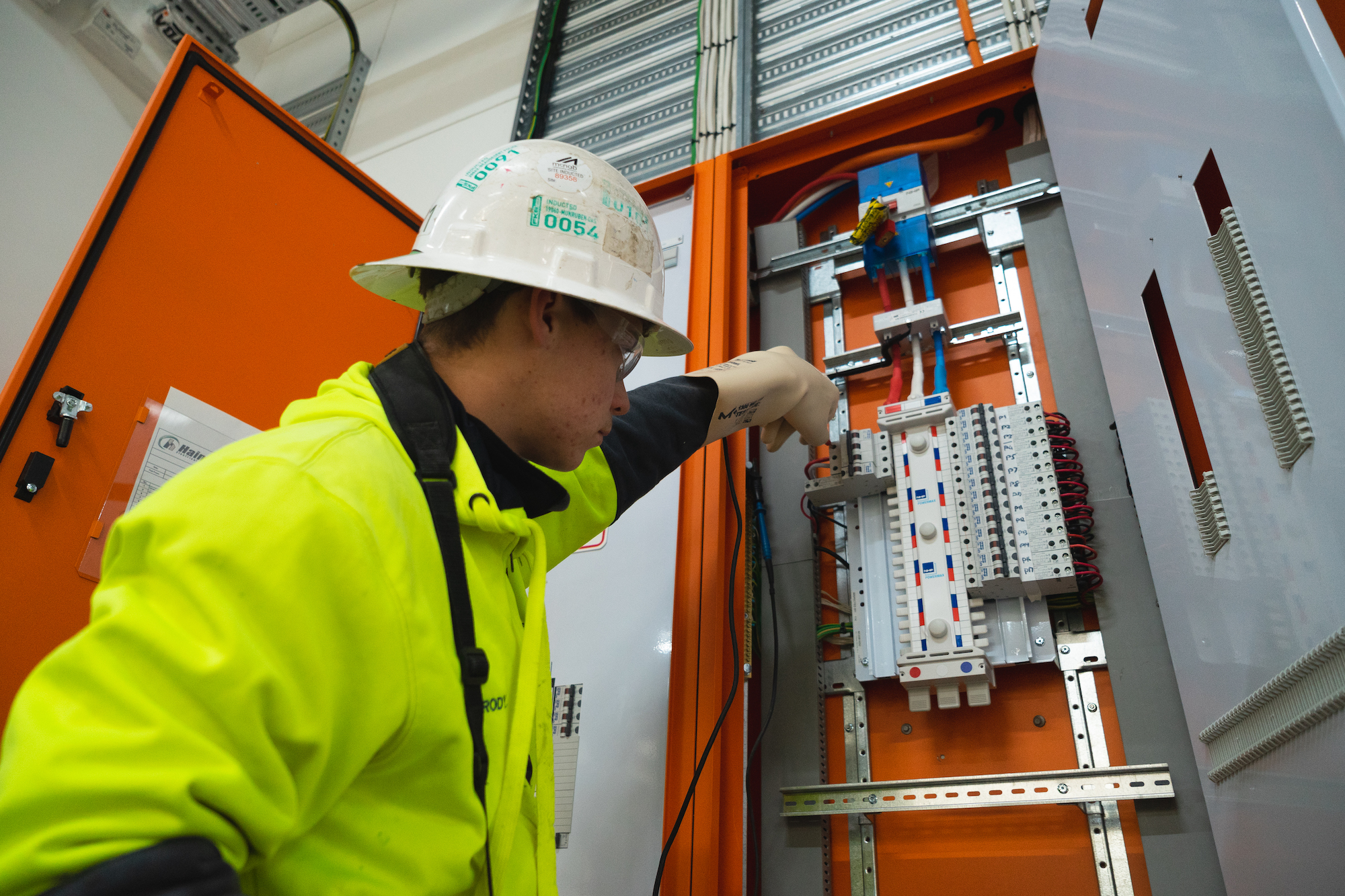 Apprentice Safety Systems
Haines' apprenticeship safety systems work to maintain high standards and measures of safety through less confusion and less stress. These systems cover a range of areas on and off site which operate to ensure our apprenticeships run smoothly and safely to enhance our client projects. We take pride in the systems we have developed in their education and training, which are constantly reviewed and revised to adapt to changing requirements and responsibilities.
Electrician Apprenticeship Safety Systems
If you are interested in working with our expert electricians to resolve any electrical problems for residential or commercial sites, please contact Haines on 1300 084 303 or contact us online. If you have any questions about our apprenticeships and their role on our sites, contact us here.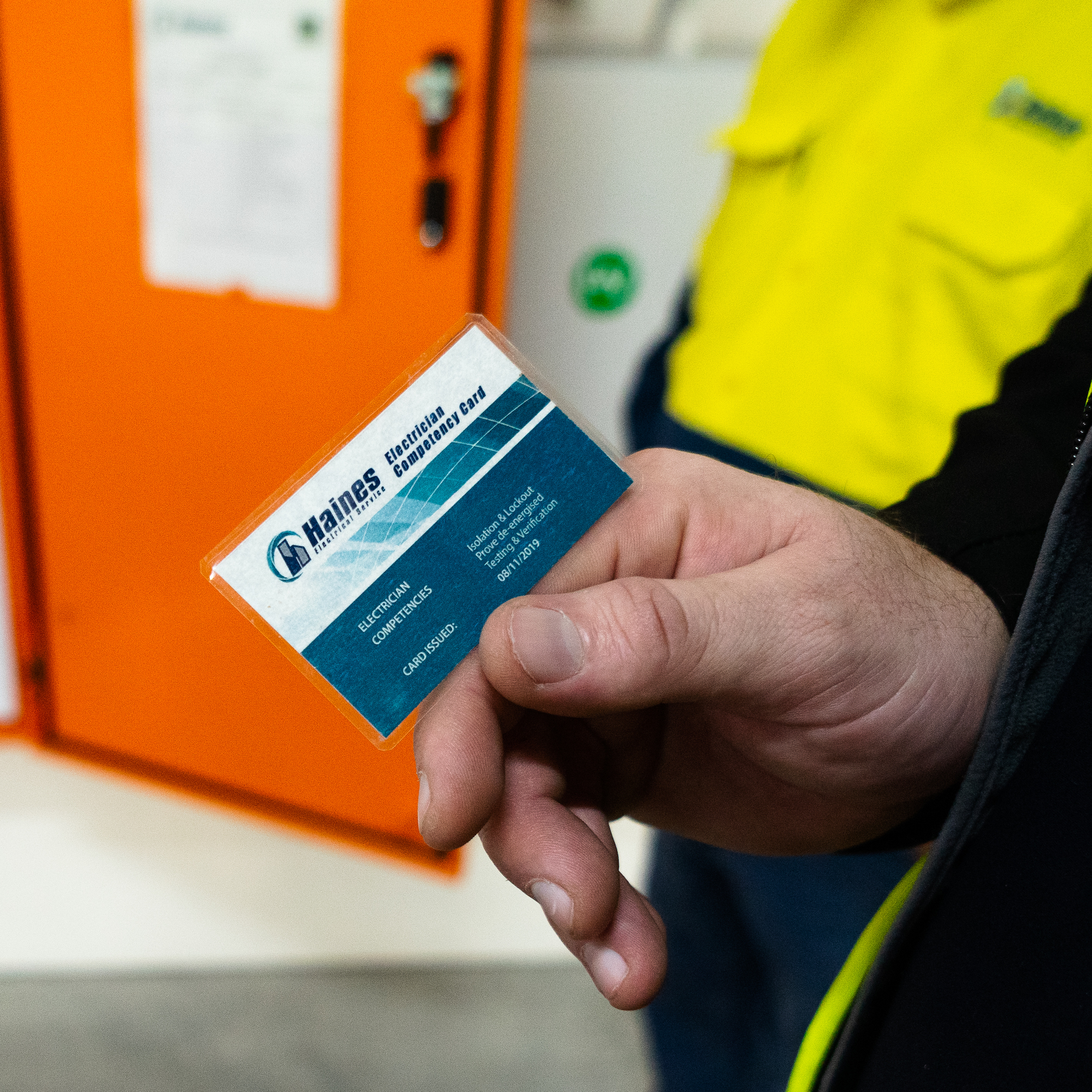 Haines' Apprentice Competency Cards
The Competency Card system has worked to ensure transparency and accountability on site between supervisors, tradesmen and apprentices. These cards explain to all on-site workers the supervision requirements in key activities performed by apprentices. Informed by Queensland's WorkSafe apprentice standards, these cards reflect Haines' value of clear communication as a tool to maintain on site safety and productivity – getting your business back up and running without delays.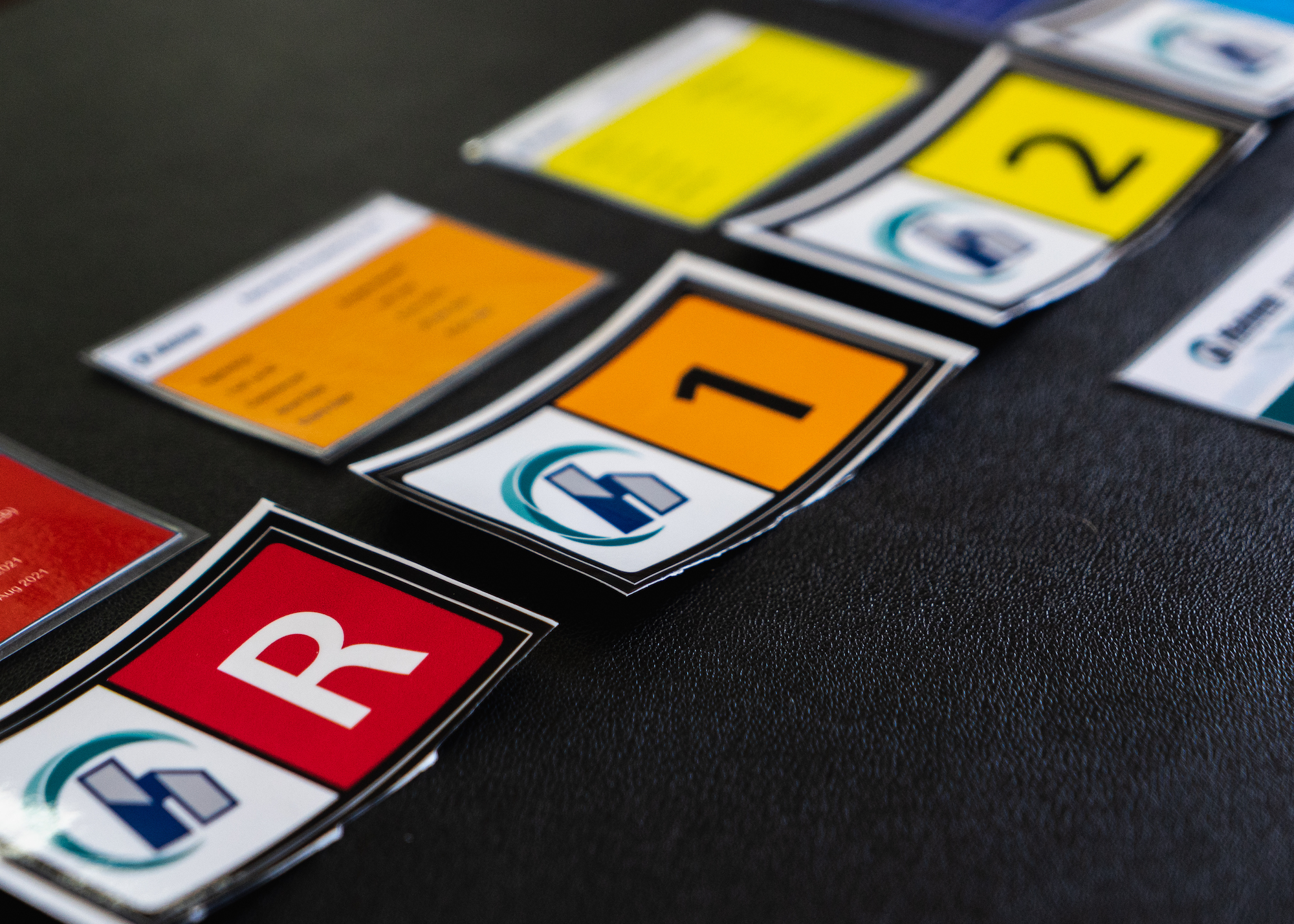 Apprentice Year Stickers
To make sure our electrician's status of apprenticeship can be conveniently identified by those around them, we have developed a hat sticker system. Through this visual criteria, the apprentice hat stickers can easily communicate to their colleagues how far along they are in the apprenticeship so their supervisor immediately understands the support and guidance they will require. These stickers support our apprentices by ensuring they don't perform work they are not yet competent or qualified to do. The results of this system have made sure our apprentices are supported in their job training and education. This system helps us avoid unsafe conditions or work, and is dedicated to keeping your residential or commercial electrical project on track without issues or errors.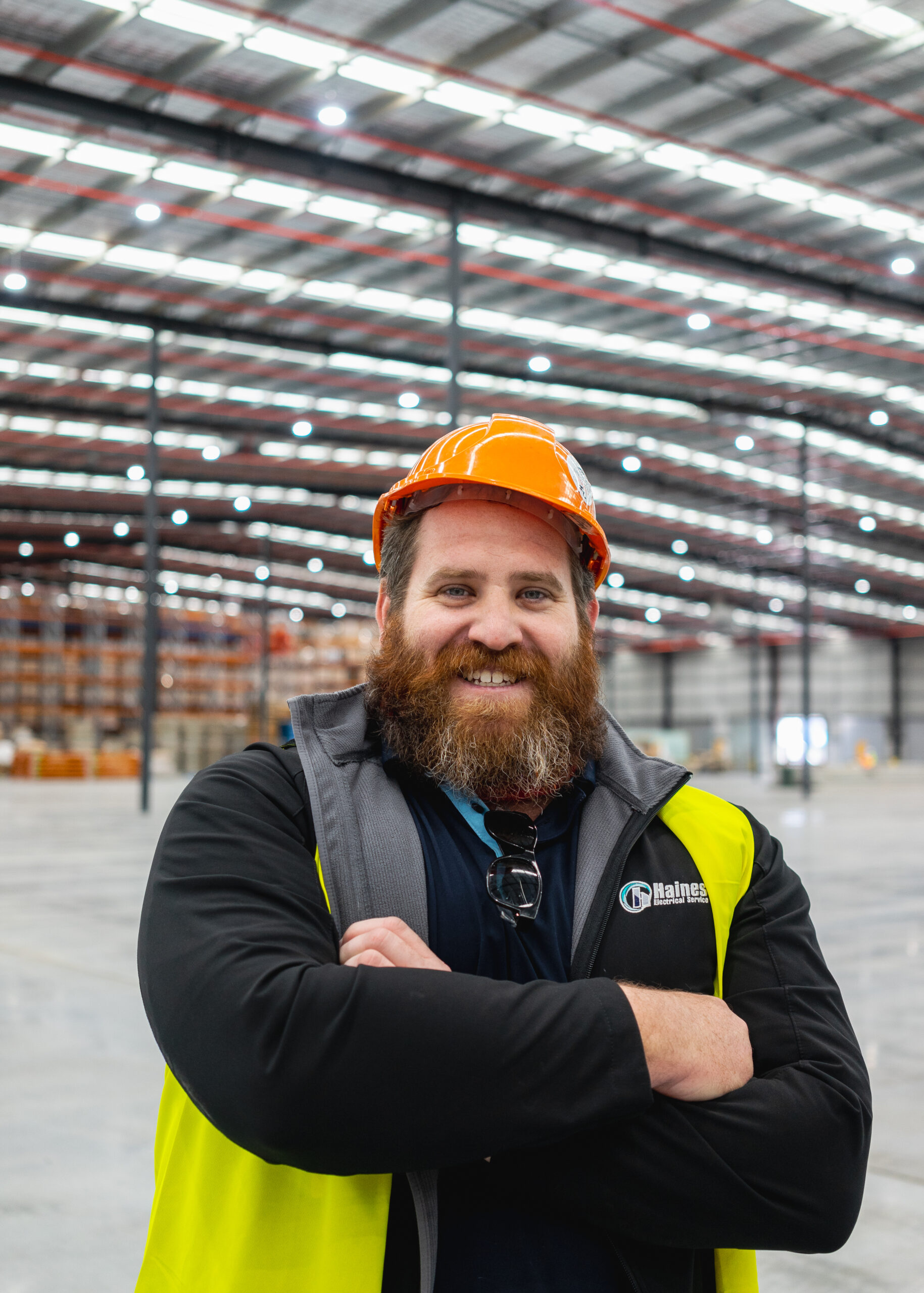 Our Safety Culture Overall
Beyond our apprentice systems, Haines is an accredited member of the ME Safety Program. Subsequently, we have developed a comprehensive safety program which supports all of our workers. By completing risk assessments before every job, routine calibration of electrical test equipment, safety meetings and internal and external audits, our wide safety procedures work to make our sites safe for apprentices to learn and keeps morale high.