Posted on 09 September 2021
Spring time is the perfect time for electrical maintenance around your home. Add an electrical safety check to your Spring cleaning list and help keep your family safe from undetected electrical hazards.
When the weather starts to warm up it's the perfect time to check your home's electrical devices are all working properly and that you're practising good electrical safety habits around your home. There's a lot that homeowners can do when it comes to your home's electrical maintenance. All you need is to take a few moments to focus on electrical safety and you can keep your house running smoothly.
Each year Australians are injured because of old wiring, misuse of extension cords and electrocutions from power lines or large appliances. Keeping this in mind is why it's so important to follow our Spring electrical safety tips to lessen and hopefully eliminate any risk of electrical faults and failures.
Spring Electrical Safety Tips
Inspect Your Cords & Electrical Equipment
During your Spring cleaning pay special attention to all of your electrical and extension cords. If you see any damage to them, you should stop using them immediately and have them repaired or replaced.
A handy tip for using electrical cords is to never run them through windows, doors, under carpets or in any place where they can be pinched or tripped over. And if you have pets or children, keep all cords hidden and out of reach.
Make Sure Your Light Bulbs Are the Right Wattage
All light fixtures have a maximum allowed wattage. If your light bulbs go over this maximum wattage, it can lead to overheating, burning plastic components and electrical fires. When you go around your house, make sure that all of your light bulbs are screwed in tightly and the correct wattage for their fixture. Another tip is to avoid touching the glass of the bulb with your bare hands, but if you do, you should use a tissue to wipe down the bulb after you touch them.
Signs that can show you have an issue with your lightbulb include a burning smell and discolouration around any light fixtures. This can suggest that the light bulb is exceeding the fixture's wattage rating. If you find these issues, call a professional electrician to replace or repair these damaged light fixtures.
Be Aware Of Power Lines Both Overhead & Underground
As the saying goes "look up and live". Always be on the lookout for overhead power lines, especially with tall equipment like ladders of any material. You also need to be aware of any underground cabling. If you're doing any DIY gardening or landscaping that involves digging, make sure you have an up-to-date plan of the underground power, telephone and data cabling coming into your house so that you don't accidentally damage any cords and injure yourself. If you don't know where there are underground lines on your property, contact a licensed electrician to plot them out.
Are Your Outlets or Switches Hot/Warm to the Touch?
If you feel any switches or electrical outlets that are hot or even warm to the touch, you need to contact a professional electrician immediately. Also, if you smell anything strange, such as burning plastic or rotting eggs, call an electrician. When plastic electrical components are overheated they can emit a sulfuric, egg smell.
Test Your Smoke Alarms
You need to test your smoke alarms and change their batteries every 12 months as a part of your electrical maintenance. New laws are being introduced in QLD in 2022 that require all homes to have interconnected photoelectric smoke alarms in all bedrooms, in hallways that connect bedrooms with the rest of the dwelling and on every level.
If your home does not have interconnected photoelectric smoke alarms you need to contact a licensed electrician to install this system into your house.
Electric Hot Water System Service
If your home has an electric hot water system make sure to head to your storage tank and test the pressure relief valve. You need to be careful, as the system will release a small amount of water which will be very hot and come out fast.
You should also maintain your electrical hot water systems to ensure top performance for your home.You'll need to test the thermostat and heating elements, maintain insulation and make sure parts such as the tempering valve and sacrificial anode are working. Because this is a complicated process you can also get a licensed electrician to complete them.
Do Not Do It Yourself
While Spring time might be the season for landscaping, home cleaning and DIY projects, electrical servicing is not something that you should do on your own. Never attempt to fix an electrical issue by yourself, especially if it's serious. Nearly all electrical problems require the expertise of a licensed electrician and could be seriously dangerous to attempt a DIY fix.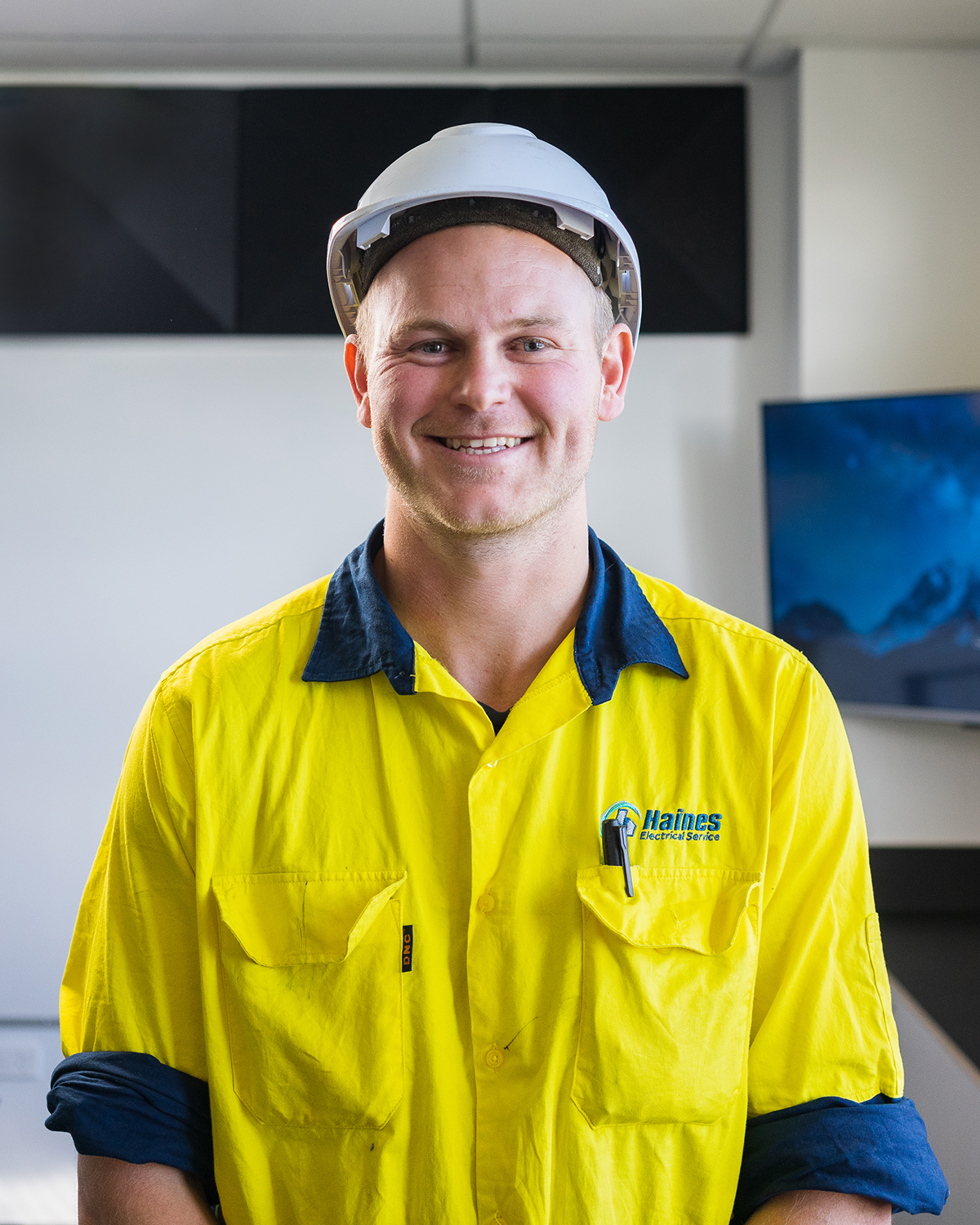 If you need the help of a professional electrician call on Haines Electrical Services, our friendly and knowledgeable team will be able to assist you with all your electrical needs. Call us today on 1300 084 303 or contact us for more information.
GET A FREE QUOTE